StressTherapy Solutions brings BrainMaster to Germany – Munich Workshop on QEEG, BrainAvatar®, Discovery, Live Z-Score, Neuroguide, and more!
September 10-14, 2014
Institute for Neurofeedback Landsberger Str. 428
81241 Munich, Germany
Click here for hotel recommendation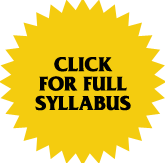 Instructors:

Thomas Collura
Ph.D, LCC, BCN, QEEG-D

Penijean Gracefire
LMHC,
BCN, QEEG-T

Harry Kerasidis


MD, QEEG-D


Mark Smith
LCSW, BCN, QEEG-T

Theresia Stöckl-Drax
MD, BCN, pediatrician

Thomas Feiner
BCN


Doerte Klein
Dipl-Psych/PP, KJP, BCN
If a one-day pass is purchased, you may bring a co-worker (from your office or practice) and they will receive a 10% discount.
EXTENDED EARLY BIRD SPECIAL ENDS AUG. 31! LIMITED SEATING!
Whether you're about to dive into the exciting world of QEEG and brain mapping or trying to enhance existing skills with database-guided neurofeedback, this 4-day workshop will unlock the mysteries of how morphology of RAW EEG converts into color-coded normative brain maps that provide clinically relevant insights. Our team of highly qualified and experienced instructors will cover everything from the basics of how databases are developed to the subtle skill set needed to identify and address underlying neuronal dysregulation.
The brilliant combination of normative databases with BrainMaster's MINI-Q and Discovery 24E adds a dimension that allows the practitioner to observe and train as well as monitor brain activity up to 19 channels (LZT ZOK, Z PLUS, PZ Motive, PZ Mean, including Z Bars, BrainAvatar, and Live Topographic Mapping) and using the innovative live Z-score methods (PZOK). The BrainMaster MicroTesla will also be reviewed.
Practitioners with all levels of experience will walk away from this workshop with a better idea of how to use QEEG brain mapping and analysis to increase clinical efficacy! Even if you are not working toward formal certification, the tools and knowledge obtained from this program will take you to the next step and provide a deep, well-rounded understanding of QEEG and how it can (and will) benefit the world.
Significant time will be allotted for hands-on practice with equipment and protocols, as well as introducing cutting edge approaches that are demonstrating promising results.  Bring your laptops and equipment!
Those attending will also earn 24 didactic credit hours toward future QEEG certification if they attend the full course.
WEDNESDAY, SEPTEMBER 10

9:30 AM to 12:30 PM – TRACK ONE: Beginners/Early Intermediate Users of QEEG, BrainDx, BrainAvatar, and Neurofeedback

Introduction to Neurofeedback
Introduction to Dynamic PZOK Using 4 Channels
Introduction to Dynamic PZOK Using 19 Channels

Break: 10;30 AM to 11:00 AM
Lunch: 12:30 PM to 2:00 PM

Penijean Gracefire
LMHC, BCN, QEEG-T

2:00 PM to 4:00 PM – TRACK ONE: Beginners/Early Intermediate Users of QEEG, BrainDx, BrainAvatar, and Neurofeedback

Neurofeedback Basic Training
Adaptive Amplitude Approach
Training/Demonstration

Doerte Klein
Dipl-Psych/PP, KJP, BCN

4:30 PM to 6:30 PM – TRACK ONE: Beginners/Early Intermediate Users of QEEG, BrainDx, BrainAvatar, and Neurofeedback

QEEG and 19-Channel Neurofeedback as a Clinical Evalution Tool for Children with Attention, Learning, and Emotional Problems

Theresia Stöckl-Drax
MD, BCN, pediatrician

2:00 PM to 6:30 PM – TRACK TWO: Intermediate and Advanced Users of QEEG, BrainDx, BrainAvatar, and Neurofeedback

Introduction to Photic Stim and the BrainMaster MicroTesla
Working with Zukor Software and Event Wizard

Thomas Feiner
BCN

7:00 PM to 8:00 PM: OPTIONAL PRACTICUM – CONTENT TBA
THURSDAY, SEPTEMBER 11

9:00 AM to 12:30 PM – QEEG DIDACTIC LECTURE (ALL ATTEND)

Applying quantitative metrics in a clinical setting
QEEG interpretation
Clinical evaluation of the EEG
Developmental changes in the EEG
What EEGs should be referred out to other professionals

QEEG BP: 3 hours – 1.5 Database Analysis, 1.5 Clinical & Cognitive Aspects

Break: 10:30 AM to 11:00 AM
Lunch: 12:30 PM to 2:00 PM

Thomas Collura
Ph.D, QEEG-D, BCN

2:00 PM to 6:30 PM – QEEG DIDACTIC LECTURE (ALL ATTEND)


Evaluation and discussion of EEGs
Identifying EEG signatures
Clinical interpretation of the EEG

QEEG BP: 4 hours – 1 hour Montages, 2 hours Drug Effects, 1 hour Practicum (including artifact detection)

Harry Kerasidis
MD, QEEG-D
FRIDAY, SEPTEMBER 12

9:00 AM to 10:30 AM – QEEG DIDACTIC LECTURE (ALL ATTEND)

Normal and pathologic EEGs
What We Need to Know for Neurofeedback Purposes

QEEG BP: 1.5 hours Editing Raw EEG and Artifacts

Harry Kerasidis
MD, QEEG-D

11:00 AM to 12:30 PM – QEEG DIDACTIC LECTURE (ALL ATTEND)

QEEG Interpretation of children/adults/different pathologies

QEEG BP: 1.5 hours – 1/2 hour Editing Raw EEG and Artifacts, 1 hour Montages

Lunch: 12:30 to 2:00 PM

Harry Kerasidis
MD, QEEG-D

2:00 PM to 6:30 PM – QEEG DIDACTIC LECTURE (ALL ATTEND)

Foundational principles with LORETA analysis and 19 channels
HANDS-ON TRAINING!

QEEG BP: 4 hours – 1.5 hours Clinical & Cognitive Aspects, 2.5 hours Practicum (including artifact detection)

Thomas Collura
Ph.D, QEEG-D, BCN

Penijean Gracefire
LMHC, BCN, QEEG-T
SATURDAY, SEPTEMBER 13

9:00 AM to 6:00 PM – TRACK ONE: BEGINNERS/EARLY INTERMEDIATE USERS OF QEEG, BRAINDX, BRAINAVATAR, AND NEUROFEEDBACK

Basics of EEG and the 10-20 System
Acquiring EEG signals
Saving and organizing EEG files
Importance of databases and QEEG
Discussion of quantitative analysis metrics and methods
Creation of useful data for clinicians
Navigating through BrainMaster BrainAvatar software
Importing EEG files into normative database software
Artifacting data
Creating brain maps and images
Understanding brain maps in a clinical setting
NewMind data report
STS EEG screening service

Lunch: 12:30 PM to 2:00 PM

QEEG BP: 7 hours – 3.5 hours Clinical & Cognitive Aspects, 1 hour Database Analysis, 2.5 hours Practicum (including artifact detection)

Thomas Collura
Ph.D, QEEG-D, BCN

Penijean Gracefire
LMHC, BCN, QEEG-T

9:00 AM to 6:00 PM – TRACK TWO: INTERMEDIATE AND ADVANCED USERS OF QEEG, BRAINDX, BRAINAVATAR, AND NEUROFEEDBACK

Working with BrainDx and Neuroguide for generating convergent protocols
Live LORETA projector
BrainAvatar mapping capabilities
Abnormal activation within neural networks
Phase and coherence
Default Mode Network
Hub analysis
BrainMaster Atlantis training

QEEG BP: 7 hours – 3.5 hours Clinical & Cognitive Aspects, 1 hour Database Analysis, 2.5 hours Practicum (including artifact detection)

Mark Smith
LCSW, BCN, QEEG-T
SUNDAY, SEPTEMBER 14

9:00 AM to 3:00 PM – TRACK ONE: BEGINNERS/EARLY INTERMEDIATE USERS OF QEEG, BRAINDX, BRAINAVATAR, AND NEUROFEEDBACK

Continuation of Saturday material – hands-on training!

QEEG BP: 3 hours – 1 hour Montages, 2 hours Database Analysis

Lunch: 12:00 PM to 1:00 PM

Thomas Collura
Ph.D, QEEG-D, BCN

Penijean Gracefire
LMHC, BCN, QEEG-T

9:00 AM to 3:00 PM – TRACK TWO: INTERMEDIATE AND ADVANCED USERS OF QEEG, BRAINDX, BRAINAVATAR, AND NEUROFEEDBACK

Continuation of Saturday material – hands-on training!

QEEG BP: 3 hours – 1 hour Montages, 2 hours Database Analysis

Lunch: 12:00 PM to 1:00 PM

Mark Smith
LCSW, BCN, QEEG-T

Harry Kerasidis
MD, QEEG-D

3:30 PM to 5:30 PM+ – Workshop Review/Q&A Session

Comprehensive answers to frequently asked questions
Lively and engaging discussion
Review anything you may have missed!

Thomas Collura
Ph.D, QEEG-D, BCN