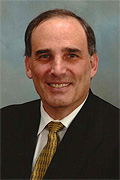 Dr Cantor holds Fellow status with the American College of Forensic Examiners, National Academy of Neuropsychology, and the Academy of Learning and Developmental Disorders. Member of the numerous professional societies and Former President of the EEG and Clinical Neuroscience Society. Dr Cantor is currently licensed as a psychologist in the States of Georgia, Maryland, and Washington, D.C.
Bachelors Degree with Distinction in Psychology from the University of Connecticut
Honors work was in the field of neurophysiological correlates of cross modal integration processes in attention deficit disorders
Masters and Doctorates in Psychology at the State University of New York at Stony Brook where his dissertation work was on quantitative EEG correlates of Autism
Postdoctoral Masters of Science in Psychopharmacology
Noted Work and Awards
Dr Cantor is a recipient of several grants in the development of diagnostic tools and in the field of developing new therapeutic techniques with identified populations of brain dysfunction and has published articles and book chapters in these areas. He has been accepted for special fellowships including Congressional Fellow of the American Psychological Association and the State of New York Intercampus Fellow in the area of Brain Research. Dr Cantor is a special awards recipient from the Neuro-Optometric Rehabilitative Association International (N.O.R.A.) for contributions to the field of vision and behavior.
He has made numerous public appearances including radio and television appearances for his work. Dr Cantor has also orked on BrainDX and NXLink database with NYU
Dr. Cantor has a distinguished history of clinical work, clinical research and publications in EEG, Biofeedback, Neurofeedback, and QEEG. Since 2021, he has been on the Board of Directors of the International Quantitative EEG Board and is himself a Board Certified Quantitative EEG Diplomate.
Detailed CV Found here
David Cantor Workshop Information
January 19 – 21 | January 26 & 27 Virtual Workshop This workshop, which is uniquely taught by five qEEG diplomates with diverse backgrounds, provides not only an opportunity to fulfill the qEEG Certification Board requirements, but also provides a broad and up-to-date exposure to the current state of qEEG and neurofeedback. Attendees who are ...

Read More

---