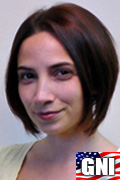 Penijean Gracefire has over nine years of experience working with both low functioning and high risk populations, including profoundly disturbed adolescents and adults with severe traumatic brain injury.  She contracted for two years with the Center for Rational Living as a cognitive behavioral therapist, rehabilitating DUI and drug offenders on probation, and training new therapists.
She served as the Clinical Services Director at CNS Wellness of Tampa Bay for five years, using neurofeedback, biofeedback and cognitive behavioral interventions on populations with autistic spectrum disorder, chronic anxiety and depression, traumatic brain injury, substance abuse, ADHD and OCD.  For the last two years, Penijean has worked as a clinical consultant and trainer in the neurotherapy industry.
As an early adopter of BrainMaster's Live Z-score training approach, which she has used in clinical practice since its release, Penijean is excited to join the team at StressTherapy Solutions, Inc. as a clinical consultant and educational coordinator.
Penijean believes in therapeutic interventions that incorporate cognitive, biological, social and neurophysiological factors into an integrated approach that addresses each individual as a complete person functioning within a complex dynamic system.  Her recent clinical research has focused on methods to improve neural connectivity in individuals with compromised function.
Penijean Gracefire Workshop Information