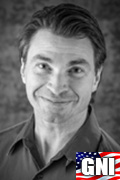 As an educator, speaker and Licensed Psychologist, Dr. Tarrant has focused much of his career exploring a range of alternative and complementary methods of psychological treatment. His work currently utilizes several forms of technology-based therapies including neurofeedback, audio-visual entertainment, brain blood flow biofeedback (HEG) and Heart Rate Variability biofeedback (HRV). In addition, Dr. Tarrant has studied Qigong and meditation for the past 15 years and incorporates these ancient practices into his integrative model of treatment.
Dr. Tarrant currently has a private practice in Columbia, MO. At the University of Missouri, Dr. Tarrant served as a Health Psychologist where he taught Mindfulness Based Stress Reduction (MBSR), Qigong, Nature-Based Mindfulness, Biofeedback and Functional Neuroscience. He was also co-owner of Spring Grove Counseling and Wellness Center for 12 years. Dr. Tarrant has experience working in public and parochial schools, hospitals, drug and alcohol treatment facilities, residential facilities and university counseling centers.
He has served as a Psychological Consultant to the Division of Family Services and as an Adjunct Professor at the University of Missouri and Lincoln University. Dr. Tarrant provides national trainings on topics including: "Mindfulness Interventions for Mental Health," "Medication-Free Treatment Strategies," and "Technology Based Therapies." His most recent publication is the book chapter, "Neuromeditation: An Overview and Introduction" in The Encyclopedia of Quantitative EEG and Neurofeedback, scheduled to be released in late 2014.
Jeffrey Tarrant Workshop Information