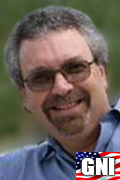 Dr. Warner received his M.ED. in Mental Health Counseling in 1976 from Northeastern University and his Ph.D. in Counseling Psychology from the University of Miami in 1986. He works primarily with adolescents and adults, individuals, and couples, providing psychotherapy, clinical hypnosis and neurofeedback in a private practice setting in Cape Canaveral, Fl.
Dr. Warner is the past director and co-founder of the Miami Institute of Clinical Hypnosis, a professional institute that offered training and certification in clinical hypnosis. He is a Past President and Fellow of the Florida Society of Clinical Hypnosis and an Approved Consultant and instructor for the American Society of Clinical Hypnosis. He is an advisory editor for the American Journal of Clinical Hypnosis.
Steven Warner, Ph.D. has been a Florida licensed psychologist since 1986. He joined South Florida Integrative Medicine in 2017 to supervise and guide the Neurofeedback program.
Dr. Warner is board certified by BCIA in neurofeedback (BCIA) and he is a Global Neurofeedback Instructor for Stress Therapy Solutions/Brainmaster Technologies and was chosen to be their Clinical Director in 2018. He was awarded the QEEG Diplomate certification in 2018 by the International QEEG Certification Board
Steve Warner Workshop Information
April 22 & 23, 29 & 30, 2022 Virtual Workshop This workshop is for anyone seeking BCIA didactic hours towards certification as well as anyone new to Neurofeedback. Course introduces database guidance and protocol selection. BrainMaster equipment is the equipment of choice for this workshop. Limited Seating!

Read More

---

Clinical Principles of Z-Score Training – Beginner to Intermediate | March 24 – 26, 2023

Read More

---

September 22, 23, 29 & 30, 2023 Virtual Workshop This workshop is for anyone seeking BCIA didactic hours towards certification as well as anyone new to Neurofeedback. Course introduces database guidance and protocol selection. BrainMaster equipment is the equipment of choice for this workshop. Limited Seating!

Read More

---