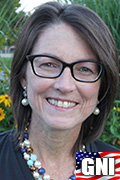 Better Brain Balance-Denver, Colorado
Sept 2012-present
Founder & President
• Practice Director, Better Brain Balance – Personal Training for Your Brain.
Provide brain mapping and brain training within innovative Integrative and Functional Medicine practice in Cherry Creek, Colorado www.RevolutionaryMD.com
Evaluate client symptoms related to brain health using 19-lead qEEG brain mapping (BrainMaster Discovery system, New Mind mapping) including Cognitive Emotional Checklist, Interactive Self Instrument, Physiologic and Nutrition assessments. Train and coach clients (6-90 years old) in biofeedback, neurofeedback, nutrition and exercise training in person or via Skype, webinar and telephone. Expertise in Audiovisual Entrainment (AVE), 1- and 2-channel Neurofeedback training, diet analysis, lab testing, food/exercise coaching. Medical supervision provided by Dr. Fred Grover, Jr, MD.
Awaken Associates, Ltd -Denver, Colorado
May 2005-Sept 2012
President
• Contract Program Director, Brain Health Programwithin Integrative & Family Medicine practice,
Revolutionary MD,Denver, Co(May 2009-August 2012)
Perform12-lead qEEG brain map via New Mind Maps system, MiniQ and Interactive Self Instrument assessment, Audiovisual entrainment with Clear Mind and DAVID equipment, Neurofeedback, exercise, diet analysis & food coaching.
•Exercise & Nutrition/Food Coach;telephone and in-person individual consultation (2008-present)
•Practice Manager & Case Supervisorfor Functional Medicine Nutritionist,Getting Healthy Now (2007 – 2009)
•Contract Executive Directorfor non-profit Free-A-Child to end child sex-trafficking (2006-2007)
•Contract Regional Home Health Director,Private Pay Home Healthcare, Good Samaritan Society (2005-2006)
EDUCATION & TRAINING
Reiki Master – International Reiki Organization, Usui Reiki Ryoho 2012
B.C.N., Certification in Neurofeedback, BCIA 2010
M.S., Kinesiology, University of Colorado at Boulder, CO 1987
B.A., Zoology, Olivet Nazarene College, Kankakee, IL 1979
PROFESSIONAL MEMBERSHIPS
AAPB (American Association of Psychophysiology & Biofeedback), Member
American Nutrition Association, Member-at-large
BCIA (Biofeedback Certification International Alliance), Certified Practitioner
Cherry Creek Chamber of Commerce, Member-at-large
Nutrition Therapy Association, Member-at-large
Lori Miller Workshop Information