Practical Neurofeedback: How to get up and running with your equipment!
March 1st-3rd, 2019
Crowne Plaza Cleveland South Independence
5300 Rockside Rd.
Independence, OH 44131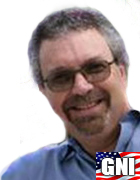 Instructor: Steve Warner –
PhD, QEEG-D, BCN
3-Day Course Hands on workshop
21 APA CE Hours
Up to7 BCIA Certification/Re-Certification Neurofeedback Mentoring Hours (Over $800 Value!!)
Bring your equipment… Leave as an INTERMEDIATE USER GUARANTEED!
Workshop Prerequisites:
Must have completed a 36 hour BCIA Approved Didactic Course
Must have own equipment
Purchase Options:
Full Workshop – 3 Days
$695 USD

---
[Day 1] – Friday March 1st
9:00am – 10:00am – Get to know your BrainMaster Equipment
Atlantis and Discovery amplifier
Electro-Caps
Free Leads
10-20 International system
Micro-Tesla
10:00am – 12:00pm – Preparation for acquiring data and training
Use of caps and free leads – decision making
Acquiring good signals (5 and below)
Impedance lid versus DC offsets
12:00pm – 1:00pm – Lunch
10:00am – 12:00pm – Acquiring data for a QEEG
Acquisition and editing basics
3:00pm – 5:00pm – Basics of brain maps
---
[Day 2] – Saturday March 2nd
9:00am – 12:00pm
– Working with the BrainAvatar Software
12:00pm – 1:00pm – Lunch
1:00 pm – 3:00 pm
– Traditional Neurofeedback
Monitor qEEG while doing traditional Neurofeedback!
Amplitude training
Focus (SMR); Alert; Alpha Theta
3:00 pm – 5:00 pm – Basics of Brain Maps
---
[Day 3] – Sunday March 3rd
9:00am – 12:00pm – Theory and practice of Z-Score Training
12:00pm – 1:00pm – Lunch
1:00pm – 3:00pm – Hands on practice with Z-Score Training
3:00pm – 5:00pm – Show full 3D LLP on Discovery – Review Region of Interest (ROI)
---