StressTherapy Solutions is proud to offer a brand-new, innovative workshop:
Live Z-Score Training Intensive Part 2 For Intermediates and Advanced Users
Dates Coming soon!
Crowne Plaza Cleveland South Independence
5300 Rockside Rd.
Independence, OH 44131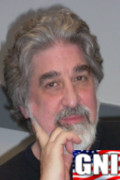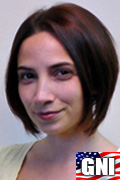 Instructors: Thomas Collura –
PhD, QEEG-D, BCN, LPCC


Penijean Gracefire –

LMHC, BCN, QEEG-T

Total CEs: 21 Hours

As co-instructors, Tom Collura and Penijean Gracefire bring a unique combination of experience and skills to the learning environment. They, along with others, have worked together since 2006 to develop and refine the original clinical applications of Z-score training and to create international standards for both the educational and practical implementation of database guided neurofeedback.

Specifically designed for the advanced provider, this workshop will offer in-depth clinical analysis of qEEG brain maps, review more complex applications of the BrainAvatar software (such as Z-Builder and data interpretation), discuss how to customize surface and sLORETA z-score training protocols based on more complex treatment goals, and examine pre and post maps from case studies to explore more nuanced client management strategies.
*For individuals who have not purchased all of the required software, a temporary software key will be provided for your use during the workshop. You must contact BrainMaster support to schedule a time for installation and testing of this temporary software PRIOR TO YOUR ARRIVAL AT THE WORKSHOP at 440-232-6000 Option 3.
**'When booking, please ask for the StressTherapy Solutions Corporate Rate, as this will give you a $107 a night rate with all coupons towards breakfast and lunch. Please do not use 3rd party sites when booking.
Out of Stock

---
---
[Day 1] QEEG Analysis
9:00am – 12:00pm Presented by Thomas Collura
What do power, asymmetry, coherence and phase actually measure and how do they represent elements of brain function?
What's all the fuss about FFT, JTFA, ICA, etc?
What are the differences between databases and are they important?
12:00pm – 1:00pm – LUNCH
1:00pm – 6:00pm Presented by Penijean Gracefire
A clinical perspective on qEEG
Using available reference materials and tools to create an analytical workflow
Case study practicum in which the class analyzes a series of qEEG maps together, and then discusses treatment planning
---
[Day 2] Protocol Selection and Customization
9:00am – 12:00pm Presented by Thomas Collura
Editing and analyzing raw EEG in BrainAvatar
Overview of advanced Avatar applications
How to use Z-builder
12:00pm – 1:00pm – LUNCH
1:00pm – 6:00pm Presented by Penijean Gracefire
In-depth discussion of differences between various neurofeedback methods and the clinical implications of each approach
Detailed overview of customizable template protocols for Z-score surface and sLORETA neurofeedback
Review of support resources for protocol selection and design
Protocol design and customization of software practicum
---
[Day 3] Understanding Mid and Post Treatment QEEG Results
9:00am – 12:00pm Presented by Penijean Gracefire
Client management over a treatment arc
How to understand and talk about second and third QEEG map results
Common questions and concerns when comparing pre and post results
12:00pm – 1:00pm – LUNCH
1:00pm – 6:00pm Presented by Penijean Gracefire
Adjusting and updating protocols based on client feedback and changes in qEEGs
Framework for how to integrate other modalities with neurofeedback