StressTherapy Solutions is proud to offer a brand-new workshop unlike any other before:
Use of Quantitative EEG in Setting Treatment Protocols for a Combined Neuro/Biofeedback, Transcranial Magnetic Stimulation and Psychotherapy Session
March 22nd-24th, 2019
Crowne Plaza Cleveland South Independence
5300 Rockside Rd.
Independence, OH 44131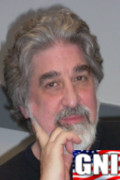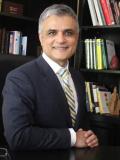 Instructors: Thomas Collura –
PhD, QEEG-D, BCN, LPCC


Hasan Asif –

Psychiatrist, MD

Total CEs: 14 – 16 Hours
The field of mental health is divided in its diagnostic and therapeutic approaches: Biological vs Psychological,Body Vs mind,Neurochemical intervention Vs Brain modulation.

There is a need for a comprehensive approach which brings different fields together on solid theoretical grounds- a methodology which enables us to bridge the gap in our understanding of different systems and offers a comprehensive multi modal therapeutic synthesis.

Brainwellness ctr diagnostic and treatment methodology is such an attempt. It involves comprehensive diagnostic evaluation integrating BIO stress TEST,qEEG analysis and psychodynamic formulations in one whole and then offers qEEG informed psychotropic use,BIO feedback,Neurofeedback,Brain modulation(trans-cranial magnetic stim) along with Psychotherapy in one integrated session.

This current presentation is to explore the theoretical basis of such an integration and its implementation in daily clinical setting
*For individuals who have not purchased all of the required software, a temporary software key will be provided for your use during the workshop. You must contact BrainMaster support to schedule a time for installation and testing of this temporary software PRIOR TO YOUR ARRIVAL AT THE WORKSHOP at 440-232-6000 Option 3.

---
*Bringing equipment is not required to attend, but it is strongly recommended.
**Please note that outlines are what will be covered. Or.
---
[Day 1] – 9:00A – 5:00P
Thomas F. Collura, PhD., QEEG-D, BCN, LPCC
Electrical Fields in the Brain
Basic brain anatomy and physiology
Basic neuronal cell anatomy and physiology
Electrical field generation in the brain
Dipole theory and volume conduction
Synaptic control mechanisms
Effects of external fields on the brain
Transcranial current stimulation
Transcranial passive electromagnetic fields
Observed changes in the brain
---
[Day 2] – 9:00A – 5:00P
Hasan Asif – Psychiatrist, MD
General introduction of Brainwellness methodology
Theoretical discussion on the interplay between autonomic, neurophysiological ,neurochemical and psychological systems
Role of Bio stress test in psychiatric evaluation( respiration, HRV, skin conductance)
Role of QEEG in psychiatric evaluation.( discussion on Biomarkers)
Discussion on QEEG finding in different emotional states
Role of QEEG in med management
Discussion on Neuromodulation(TMS, PEMF, TDCs)
QEEG in Neuromodulation
TMS pulse placement based on QEEG and psycho-developmental data
Role of Bio/Neurofeedback/psychotherapy/hypnotherapy combined with TMS
Live evaluation/therapeutic session
Future directions in clinical practice
---
[Day 3] – 10:00A – 5:00P
Thomas F. Collura, PhD., QEEG-D, BCN, LPCC
Hasan Asif – Psychiatrist, MD
Scope of Practice with Products used
Practicum