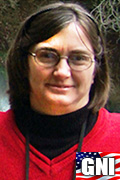 I enjoy working with adult survivors of abuse, depression, post traumatic stress disorder (military, natural disaster, abuse, etc.); traumatic brain injury, anxiety, bereavement, ADHD, adoption issues, substance abuse, and sexual addictions. As an RN and clinical social worker, I understand medical issues that need to be considered in the overall treatment plan.
I use Brain Avatar Neurofeedback technology as well as other biofeedback. I offer the Recovery Start Kit and LifeStar to individuals and couples struggling with sexual addictions. I am trained in many helpful adjuncts to the traditional treatment, such as EMDR, NET, NADA protocol, somato-emotional release, and craniosacral therapy.
I am a Certified Sexual Addictions Therapist through IITAP. I am also certified in auricular acupuncture for drug withdrawal and use energy psychology as adjuncts to therapy. I am trained in craniosacral therapy, somato-emotional release, Reiki, and other holistic modalities to augment the recovery process. I use EMDR, Brainspotting, NeuroEmotional Technique, and more.