Brodmann Areas, QEEG, sLORETA and More: Let Master Clinicians Guide you from "A to Z-Score"
November 5-8, 2020
Cleveland, OH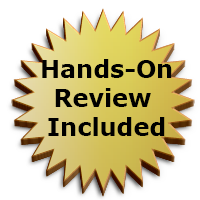 Presented By: Thomas Brownback & Christen Stahl


Essential workshop for those who want to gain an in-depth understanding of neuroanatomy, neurophysiology, and combining this knowledge with the Comprehensive Neurodiagnostic Checklist (CNC-1020) and psychoeducational test battery to provide a detailed interpretation of QEEGs. This information is used to create fully customized training protocols with and without Live Z-scores. Lots of hands-on demonstrations.
PLUS: successful business tips from a 20-year neurofeedback practice! Presented by Thomas Brownback, Lic. Psychologist, QEEG-D, BCN Certified, QEEGCB Certified and Christen h. Stahl, MA, NCC, LPC, BCN 30-34 CE Credit Hours
BrainMaster Affiliates receive an additional $50 Discount.
One FREE use of the CNC 10-20 and the CTC 10-20
FREE 4 BMANS set-up files
FREE copy client form for use with insurance companies to receive the highest level of reimbursement
New BMANS Manual 5C for sLORETA assessment and training
Instructors
| | | |
| --- | --- | --- |
| | | |
| Thomas Brownback, Lic. Psychologist, QEEG-D, BCN | Christen h. Stahl, MA, NCC, LPC, BCN | Tom Collura. Ph.D, qEEG-D, BCN, LPCC-S |
Testimonials:
This is by far the best neurofeedback workshop I have attended in my 22 years of neurofeedback training experience. Tom and Linda provide a system which can enable a merely competent mental health provider to become excellent and they model the drive and compassion that is both inspiring and entertaining.
– Dale Foster
---
Please bring my best regard to both Linda and Tom. Thank you so much for following up with me. I am still digesting all materials presented by Tom. Tom is a very committed and inspiring teacher and Neurofeedback Therapist. I enjoy his lecture tremendously!
– Hanney (Hana) Yin, PhD

Linda and Thomas Brownback from Stress Therapy Solutions on Vimeo.
---
[Day 1] Thursday, November 7th, 2019
9:00am – 12:30pm | Introductory Course: Technical Foundations of Neurofeedback and Live Z-Score – Thomas Collura, Ph.D., QEEG-D, BCN, LPC
1:30pm – 9:00pm | QEEG, Brain Function, Neurotherapy and More: Let the Clinical Masters Guide You From "A to Z-Score" with Thomas Brownback, M.Ed and Christen h. Stahl, MA, NCC, LPC, BCN
Secret to our 95% plus Success Rate: The Brownback, Mason and Associates Neurofeedback System (BMANS) – A Success Rate That You Also Can Achieve
Functions, Pathways and EEG Frequencies at Each of the Brodmann Areas and Neuroanatomical Structures
Neuropathologies (Dysfunctional: Microvoltages, Peak Frequencies, Asymmetries and Coherences) Associated with International 10-20 System Placements
Neurodiagnostic Evaluation Procedure within an International 10-20 System Framework
Indepth Analysis of the QEEG using Brodmann Areas, Neuroanatomical Structures and International 10-20 System Procedures for Various Neuropathologies
Training Procedures Utilizing Brodmann Areas and Neuroanatomical Structures to Generate Regions of Interest (ROI) Totally Modifiable Z-Score Bandwidths to Create Fully Individualized Training Folders
Selection, Constantly Updated Spectral Analysis and Instant Display Screen Specificity
Mastering Independent Neurofeedback Training…
A Cognitive, Affective and Behavioral Checklist for Tracking Neurotherapy Progress
The Bio-Psycho-Socio-Theological Cognitive Behavioral Framework–The Basics
Functions, Pathways and EEG Frequencies at Each of the International 10-20 System Placements
International 10-20 System for Placement of Electrodes for EEG
EEG Frequencies
Slow Waves and Fast Waves
Slow Waves, Moderate Fast Waves and Hyper Fast Waves
The BMA 8 Band Schema
The BMA 14 Band Schema
Perspectives of the Brain
Neuroanatomical Structures of the Brain Referenced to Brodmann Areas and Neuroanatomical Structures
Fasciculi
Thalamus
Cerebral Cortex
Limbic System
Basal Ganglia
Brain Stem
Neurophysiological Functions of the Brain Referenced to Brodmann Areas and Neuroanatomical Structures
Fasciculi
Thalamus
Cerebral Cortex

Left Hemisphere
Right Hemisphere
Posterior
Anterior
Sensorimotor Strip
Lobes of the cerebral cortex (raw sensory input, association areas for perception and comprehension)

Occipital Lobe
Temporal Lobe
Parietal Lobe
Frontal Lobe

Limbic System

Hippocampus- Temporal Lobe, Deeper Structure
Amygdala- Temporal Lobe, Deeper Structure
Septal Nucleus-Deeper Structure
Cingulate Gyrus-Midline, Deeper Structure
---
[Day 2] Friday, November 8th, 2019
9:00am – 8:30pm | Neuropathologies (Dysfunctional: Microvoltages, Peak Frequencies, Asymmetries and Coherences Associated with International 10-20 System Placements) – Thomas Brownback, M.Ed and Christen h. Stahl, MA, NCC, LPC, BCN
Neuroanatomical Structures of the Brain Referenced to Brodmann Areas and Neuroanatomical Structures – Continued

Basal Ganglia

Caudate Nucleus
Putaman
Globus Pallidus

Brain Stem
Business Tips: Educating Clients Through Popular and Professional Literature
II. Neuropathologies (Dysfunctional: Microvoltages, Peak Frequencies, Asymmetries and Coherences Associated with Brodmann Areas, Neuroanatomical Structures and International 10-20 System Placements).

Attention Deficit Disorder Distractibility/Inattention
Impulse Control Disorder
Hyperactivity/Hypoactivity Disorder
Depressive Disorders
Obsessive Compulsive Disorder
Oppositional Defiant Disorder
Generalized Anxiety Disorder
Addictions, involving but not limited to:
Amotivational
Learning disorders

Language

Receptive
Expressive
Comprehending Social Cues Dysfunction

Motor Disorders
Sleep disorders
Tic disorders
N. Dissociative Identity Disorder

The BMANS Neurodiagnostic Evaluation Procedure within a 10-20 System Framework

Overview of Procedure
CNC-1020 and CTC-1020
Overview of Steps 4,5, and 6

In-depth Analysis of the Quantitative Electroencephalograph using Brodmann Areas, Neuroanatomical Structures and International 10-20 System Procedures for Various Neuropathologies

QEEG Concepts

Contamination of The Linked Ears Reference
Linked Ear Reference Versus Laplacian Reference
Absolute Versus Relative Power
Recording Conditions

Eyes Closed
Eyes Open
Cognitive Challenge

Loreta
Databases
Determine The Probability Of Involvement And Location Of Each Neuropathology Utilizing the CNC-1020 and Psychoeducational Testing
Utilizing the CNC-1020 and Psychoeducational Testing In Conjunction With Reference Data Bases To Determine The Frequency Range For Each Neuropathology Involved
Case History: In-depth Analysis: CNC-1020, Psychoeducational Testing, QEEG, Databases and LORETA
---
[Day 3] Saturday, November 9th, 2019
9:00am – 8:30pm | In-depth Analysis of the Quantitative EEG using Multiple Database and Non-Database Procedures for Various Neuropathologies – Thomas Brownback, M.Ed and Christen h. Stahl, MA, NCC, LPC, BCN
Case History: In-depth Analysis: CNC-1020, Psychoeducational Testing, QEEG, and Database and Non-database Formats
Hands-On: Choosing the Placements and the Band Widths for Each Neuropathology
The Basics: Psychological Business Practices
Neurofeedback Training Procedures Utilizing Fully Customized 10-20 System Placement and Bandwidth Selections, Constantly Updated Spectral Analysis and Instant Display Screen Specificity
How To Build Neurotherapy Training Files
Mastering Independent Neurofeedback Training Teaching Clients How to Hook Themselves Up for Specific 10-20 System Placements and Exceptional Impedances Hands On:

Client Hook Up for Excellent Impedances
Clients Beginning Their Own Training Process
Clients Ending Their Own Training Process
How to Conduct a Neurofeedback Training Session How to Adjust Thresholds for Audio Feedback and Percentage of Time Counters
For Artifact Rejection
For Targeted Training Band(s)
For Z-Score Training
The Basics – Social
Business Practices
How to Track and Interpret Microvoltage and Z-Score Changes for Single Session
For Targeted Training Band(s) Microvoltage
For Frequency Bands Spectral Analysis
For Targeted Training Band(s) Percentage and Ratio
For Artifact: Movement and EMG
For Z-Scores
How to Track and Interpret Microvoltage and Z-Score Changes Across Sessions
For Targeted Training Band(s) Microvoltage
For Frequency Bands Spectral Analysis
For Targeted Training Band(s) Percentage and Ratio
For Artifact: Movement and EMG
For Z-Scores
---
[Day 4] Sunday, November 10th, 2019
9:00am – 1:00pm | Understanding When to Use Training Programs – Thomas Brownback, M.Ed and Christen h. Stahl, MA, NCC, LPC, BCN
The Basics – Spiritual Business Practices (This section will include a discussion of insurance reimbursement issues; you will receive a FREE copy of our handout that clients use with their insurance companies to receive the highest level of reimbursement.)
Practicing Z-Score programs
Putting It All Together: From Prospective Client Initial Contact To Successful Completion Of Neurotherapeutic Process