Practical Neurofeedback: How to get up and running with your equipment!
October 16 – 18, 2021
Virtual Workshop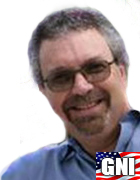 Instructor: Steve Warner –
Ph.D
3-Day Hands on Workshop*
21 APA CE Hours
7 BCIA Mentoring Hours (Over $800 Value!!)
Use your equipment… Become an INTERMEDIATE USER GUARANTEED!
Workshop Prerequisites:
Must have completed a 36 hour BCIA Approved Didactic Course
Must access to equipment
1 Webcam
Dual monitor system (1 computer + 1 monitor = 2 screens)
Guest available periodically to hook-up during workshop
Purchase Options:
Full Workshop – 3 Days
$695 USD

---
[Day 1] – Saturday, October 16th
9:00am – 10:00am – Get to know your BrainMaster Equipment
Atlantis and Discovery amplifier
Electro-Caps
Free Leads
10-20 International system
Micro-Tesla
10:00am – 12:00pm: Hands-on and Eyes-on – Preparation for acquiring data and training
Volunteer is required: 10:45-noon for eeg acquisition for a Q
Use of caps and free leads – decision making
Acquiring good signals (5 and below)
Impedance lid versus DC offsets
1 hour client contact (BCIA)
12:00pm – 1:00pm – Lunch
1:00pm – 3:00pm – Acquiring Data for a QEEG
2 – 3PM Volunteer for Swingle Clinical Q
Common Acquisition Problems: Cable Issues, Poor Sensor Connections, Poor Sensor Hygiene, Software Glitches ("$"), Need To Reboot.
Acquisition and editing basics
Artifact PowerPoint
3:00pm – 5:00pm – Basics of Brain Maps and the Swingle Clinical Q
Neuroguide Examples
New Mind Maps
Avatar Live Maps
2 hours case consultation (BCIA)
---
[Day 2] – Sunday, October 17th
9:00am – 12:00pm
– Working with the BrainAvatar Software
12:00pm – 1:00pm – Lunch
VOLUNTEER IS NEEDED FROM 2 TO 5 PM TO TRAIN WITH SEVERAL PROTOCOLS
1:00 pm – 3:00 pm
– Traditional Neurofeedback
Monitor qEEG while doing traditional Neurofeedback!
Amplitude training
Focus (SMR); Alert; Alpha Theta
3:00 pm – 5:00 pm – Basics of Brain Maps
1 hour client contact NFB training (BCIA)
1 hour personal NFB training (BCIA)
---
[Day 3] – Monday, October 18th
9:00am – 12:00pm
– Theory and practice of Z-Score Training
12:00pm – 1:00pm – Lunch
1:00pm – 3:00pm
– Hands on practice with Z-Score Training
2 hours client contact/personal NFB training (BCIA)
3:00pm – 4:00pm – Hands on Practicum with z score training
3:00pm – 5:00pm – Show full 3D LLP on Discovery – Review Region of Interest (ROI)
This workshop provides 7 BCIA mentoring hours through case presentation and consultation, direct client (participant) contact time and personal NFB experience. Disclaimer – although BCIA requires 25 hours of mentoring in total, any individual may require additional hours to gain competency in the practice of neurofeedback. Please refer to the guidelines for BCIA certification for additional requirement and needs.
Steven Warner, Ph.D. BCN, QEEG-D
---
* Hands on & Eyes on