Integrating Neurofeedback & Hypnosis: A Skills Based Workshop
October 11th – 13th, 2019
Crowne Plaza Cleveland South Independence
5300 Rockside Rd.
Independence, OH 44131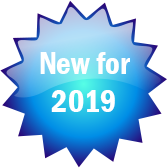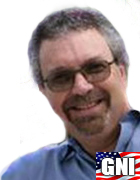 Instructor: Steve Warner –
Ph.D
A 21-hour, 3-day, experimental workshop3-Day Course Hands on workshop.
21 APA CE Hours
This workshop will introduce you to adjunctive methods for Neurofeedback pre-training and inter-session methods, as well as give plenty of demonstrations and practice sessions.
Workshop Prerequisites:
Must be enrolled in a graduate level health care academeic program and/or
Must be a licensed healthcare professional
Bringing your equipment, will enhance the Hands-on.
Purchase Options:
Full Workshop – 3 Days
Special Early Bird Promotion $695 – Until 9/27
Regular Price $795 – After 9/27

---
[Day 1] – Friday October 11th
9:00am – 9:30am – Introduction to adjunctive methods for Neurofeedback pre-training and inter-session methods
Workshop schedule
Group Introduction
Rationale for adjunctive methods
Listing of adjuctive approaches
9:30am – 10:00am – Introduction to Hypnosis
Participant experiences and expectations
Eductational objectives
History and definitions of Hypnosis
Myths and Misconceptions
Contraindications
10:00am – 11:00am
Hypnotizability and assessment
Neurophysiology of Hypnosis
Discussion of varieties in Induction:

Relaxation
Eyes Fixation
Reversed Arm Levitation
11:00am – 12:00pm – Introducing Hypnosis to clients
First Practice Session: Standard Relaxation Script
12:00pm – 1:00pm – Lunch
1:00pm – 3:00pm – Demonstration and Practice Session
Basic Steps with Hypnosis
Demonstration of Hypnosis Induction
Second Practice Session: Spiegel Eye-Roll
3:00pm – 5:00pm – Ego-Strengthening Suggestions
Demonstration and practice sessions implementing Ego-Strengthening suggestions – nuetral imagery

Hammond Serenity Place
Hartland Ego Strengthening
Handouts
---
[Day 2] – Saturday October 12th
9:00am – 10:00am
– Phenomena of Hypnosis & Memory
10:00am – 11:00am
– Principles of Suggestion
Practice with Hypnotic Language
Intro to Deepening Techniques
11:00am – 12:00pm – Demonstration and Practice Session
12:00pm – 1:00pm – Lunch
1:00 pm – 3:00 pm – Specific suggestions for problem areas
Hammond Suggestions for various Dysfunctions
3:00 pm – 4:00 pm – Recording Inductions/Suggestions
4:00 pm – 5:00 pm – Practice Session with Suggestions
---
[Day 3] – Sunday October 13th
9:00am – 12:00pm
– Theory and practice of Alpha/Theta Neurofeedback with Practice Session
12:00pm – 1:00pm – Lunch
1:00pm – 2:30pm
– Integrating Hypnosis with Traditional Neurofeedback and with Z-Score Neurofeedback
2:30pm – 4:00pm
– Practice Session
4:00pm – 5:00pm
– Ethical Issues with Hypnosis
Suggestions for further training
---