StressTherapy Solutions is proud to offer a brand-new, innovative workshop:
Live Z-Score Training Intensive for Beginners
May 4th-6th, 2018
Crowne Plaza Cleveland South Independence
5300 Rockside Rd.
Independence, OH 44131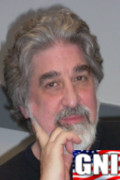 Thomas Collura –
PhD, QEEG-D, BCN, LPCC
This workshop is meant to equip beginners in Z-Score training with the necessary baseline skills to begin working with their software and equipment immediately.
Day 1 will focus on 4 Channel Z-Score training. Protocols provided will be compatible with both the 4 channel Atlantis and the 19 channel Discovery amplifier.
Day 2 will focus on the Clinical principles of Z-Score Training and using 4 – 19 Channels surface
Day 3 will focus on 19 Channel sLORETA PZOK ZBRAUL Neurofeedback and creating custom Region of Interest Networks
*For individuals who have not purchased all of the required software, a temporary software key will be provided for your use during the workshop. You must contact BrainMaster support to schedule a time for installation and testing of this temporary software PRIOR TO YOUR ARRIVAL AT THE WORKSHOP

---
*Bringing equipment is not required to attend, but it is strongly recommended, as we cannot guarantee access to hands-on learning opportunities for attendees without equipment.
---
[Day 1] Introductory Skills for Neurofeedback Providers: Focus on 4 Channel Training
9:00am – 12:30pm
Overview of the 10-20 system
Effective placement of EEG sensors on the scalp for 4 channel PZOK
Initial set up and review of client folders in BrainAvatar 4.0 software
Brief discussion of principles behind PZOK training approach and review of setup and administration of introductory protocol
Attendees practice setting up and running brief training sessions on each other under supervision
12:30pm – 1:30pm – LUNCH
1:30pm – 6:00pm
Discussion regarding how to adjust training thresholds
Overview of how to select and adjust various feedback options
Additional practice setting up and running brief training sessions under supervision
Clinical assessment options and protocol design for 4 channel PZOK training when using a 4 channel Atlantis amplifier as sole device for EEG colleciton
---
[Day 2] Clinical Principles of Z-score Training and Using 4 – 19 Channel Surface
9:00am – 12:30pm
Review of the functional principles of PZOK Training
Clarification of the elements unique to PZOK and why it fundamentally differs from other approaches to Live Z-Score Neurofeedback
Introduction to surface Z-Score protocols using more than 4 Channels
12:30pm – 1:30pm – LUNCH
1:30pm – 6:00pm
Overview of evaluation and assessment options for 19 Channel surface PZOK
Discussion of clinical considerations when selecting between protocols
Practicum for Electro-Cap placement
---
[Day 3] 19 Channel sLORETA PZOK ZBRAUL Neurofeedback: Creating Custom Region of Interest Networks
9:00am – 12:30pm
Introduction and review of sLORETA ZBRAUL settings file
Discussion of how it differs from a Surface Training approach
How to set up training folders and adapt settings within the folders for individual client treatment priorities
Overview of evaluation and assessment options for 19 channel sLORETA
Review of reference materials for Region of Interest
Discussion of clinical considerations when selecting between protocols
12:30pm – 1:30pm – LUNCH
1:30pm – 6:00pm
How to set up a custom sLORETA Z-Score Training Protocol from collected data and run a training session
---
Jump To Top
---